A/C Axial Fans
Components & Other Products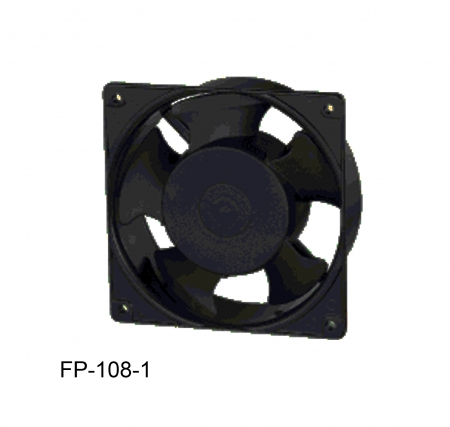 Description
A/C Axial Fans:
- Frames: Die-cast aluminum painted black or natural finish/ Die-cast Zinc painted black or natural finish/ Plastic PBT (UL 94V-0).
- Insulation Resistance: 10 MegaOhms minimum at 500VDC.
- Dielectric Strength: 1 minimum at 2,000 VAC/50-60Hz.
- Operating Temperature: -10°C to +70°C for Sleeve bearing types.
- Operating Voltage: 110/120V ranged voltage from 85V to 125V.
- Ambient Humidity: Ball bearing RH20% - 85%.

Optional Accessories:
- Power plug cords.
- Finger guards.
- Plastic fan filter kits.

**Noise level range is from 21 to 54dBA depending on the speed and model selected.
Warranty: Commonwealth Fans Are Warranted FREE OF CHARGE on DEFECTIVE MATERIALS & WORKMANSHIP for ONE YEAR from THE DATE OF DELIVERY.